To order, please leave a comment with your name and email address.
Meet up only @ Ang Mo Kio/ Serangoon MRT
Postage: $1.50 (normal), $1.50+$2.30= $3.80(registered mail)
We will not be liable for lost mails. Please opt for registered mail if you're worried. (:
Postage is excluded unless stated (inclusive of postage)
During CNY, registered mail/meet up is highly recommended.
Payment: POSB/DBS Bank transfer/ ibanking
Items will be sent out upon receiving payment.
Price is fixed. No negotiation.
No refunds.
No trades. (unless I am interested in your items)
Trade items:
+$3
each
Once order is confirmed, no cancellation of order can be made.
Bidding will be opened if 2 buyers are interested in the same item.
Buyers will be prioritized (buyers above traders).
Exchanged only if the item is faulty.
Exchange is available only for items with same price/lower.
I couldn't find the pictures/details of some items because the seller had removed the entries.
So I took picture of it.
Can ask me for measurements if you're interested (:
Please measure the items correctly before buying.
Sold item will be removed.
HELLO! Please feedback about my service! (: Thanks!
Amethyst Sleek Cheongsam, Mint (BNIB)
S
$32
Small: 15" - 15.5" PTP across / 12.5" - 13" waist / 16" - 17" hips / 31.5" down
The Closet Lover Emboss Cheongsam in White, M
(BNIB)
Suits UK 6
$25
Retail: $32
Sold out in TCL website
Thread Theory Blow the Trumpet Knit Skirt (Maroon) (BNIB)
Free size
11.5"-13.5"
Length: 15"
$26.90
TOPSHOP INSPIRED HEARTS CUTOUT BELT in
RED
A unique belt inspired by Topshop, the heart shaped cutout details are major love!
Brownie points that it can be worn both high and low waist, and really, how often do you spot such belts?
Pair it with your dresses or with your denim shorts and let this darling complete your outfit!
Made of quality faux leather with brass buckle.
MEASUREMENTS

40" Across
Fits all sizes
$12.50 (non-sales item)
Tiff Dress
A greecian inspired dress that has a round sequined collar
we absolutely love!
So feminine and soft a look it has!
Measurements:
Free Size- PTP: 17" Length: 35" (Fits best on UK 6 – small UK 10)
Made of Chiffon, comes with an inner lining.
$28
$23
SALES!!!!

DRESSES HERE GOING AT $14 EACH!!!!
TOPS HERE GOING @ $12 EACH!!!
Dressabelle Coral Dress
Perfect Condition
uk 6-8
ptp & htp: max 18"
$20
Hollyhoque Romper
UK 6-8
$15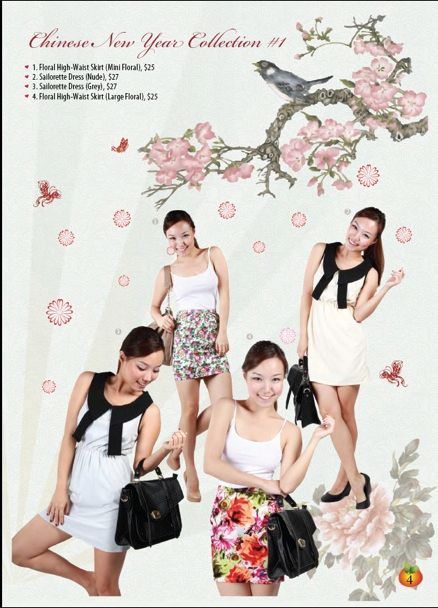 Lovebonito Sailorette Dress
worn once
perfect condition
uk6-8
$15
Bonitochico Mandarin Collar Oriental Top
Worn twice
Perfect condition.
$15
Sweet Peach Polka Dots Top
worn once
free size
Yours @ $14
Bonitochico Yellow Sundress
worn once, perfect condition
free size
Yours @ $15
Pictures credit to liquoryce.lj.com
Mulberry Pussybow Top
Soft brown felt circles evenly dot the baby pink chiffon top to create a lovely piece for work
Measures 15.5" ptp 24" down
Perfect condition, worn twice
Bought @ $25
Yours @ $14
Picture credits to Liquoryce.lj.com
Marmalade Swirls on Black
Elastic waistband; inner lined from waist down (with shorter lining) unless otherwise stated
Straps adjustable to accommodate various widths & lengths
Measures approx 16" ptp 31-35" Down
Perfect condition
Bought at $29.50.
$17
Photo & description credits to Challures.livejournal.com
Ballet Front Tie Dress
Made of taffeta (nylon), very good quality material.
Smocked waist band, inner lined, non-sheer.
Black sash is not included
PTP: 14.5", 32" down
Worn once. Perfect condition.
Retail: $27.50
$16
Photo credits to lovebonito.com
Military Blazer
Measurements: 16"-18.5" PTP, 22" down (front) 25.5" down (back)
Worn once.
Retail: $35.00
Yours @ $20.00 (non-sales item)
Photos credit to Swivelle.livejournal.com
Willow Pleated Frock in White
Total Length: 33", Ptp: 14"-18"
Width at Waist: 12"-15"
Elasticised at waist
Inner lining included
Material: Chiffon, non-sheer
Worn once.
Retail: $27
Yours @ $16
-The Blush Inc Sparrow Dress
Forever 21 Sweetheart Dress
Lacepipe slit front top
-Lacepipe Nude Maxi Pleated Dress